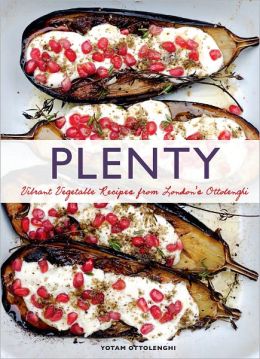 For my birthday, my daughter gave me this great cookbook by Yotam Ottlenghi – Plenty. The book includes beautiful photos of the various dishes (mine never seem to look quite this good….) and vegetarian dishes organized by the main ingredient. The first recipe I decided to try was "Crunchy Pappardelle". Very tasty with a unique crunch usually not found in a pasta dish! I would double the recipe for a family of 5. Here's the adapted recipe:
Ingredients
1/4 cup olive oil
3 1/2 cups button mushrooms, halved (I sliced mine a little smaller)
7 tblsp white wine
1 bay leaf
3 thyme sprigs, leaves picked and chopped
1/2 tsp sugar
2/3 cup heavy cream
salt and pepper
grated zest of 1 lemon (I used 2 lemons, so that would be 4 when you double)
1 garlic clove, crushed (I used jar garlic, about 1 tblsp)
3 tsp chopped parsley
3 tblsp panko breadcrumbs
1 bunch broccolini (I just used two small broccoli crowns)
9 oz dried pappardelle (I used bowtie pasta)
Instructions
Heat olive oil in a large saucepan and saute mushrooms. Add the wine, bay leaf, thyme, and sugar. Bring to a boil and cook until 2/3 of the liquid is gone.
Add the cream to the mushroom mixture and stir to mix. Keep warm.
Mix together the lemon zest, garlic, and parsley. In a small pan, toast the panko and lemon zest mixture.
Cook pasta to al dente. Drain and keep warm.
Steam the broccoli. Add the broccoli to the cream sauce. Pour over the pasta.
Sprinkle the pasta with the panko mix and toss.
Enjoy!