OK, here's a really simple way to make a tasty soup. You're going to have to play fast and loose with the ingredients – I'll tell you what I use and you season to taste. Have fun!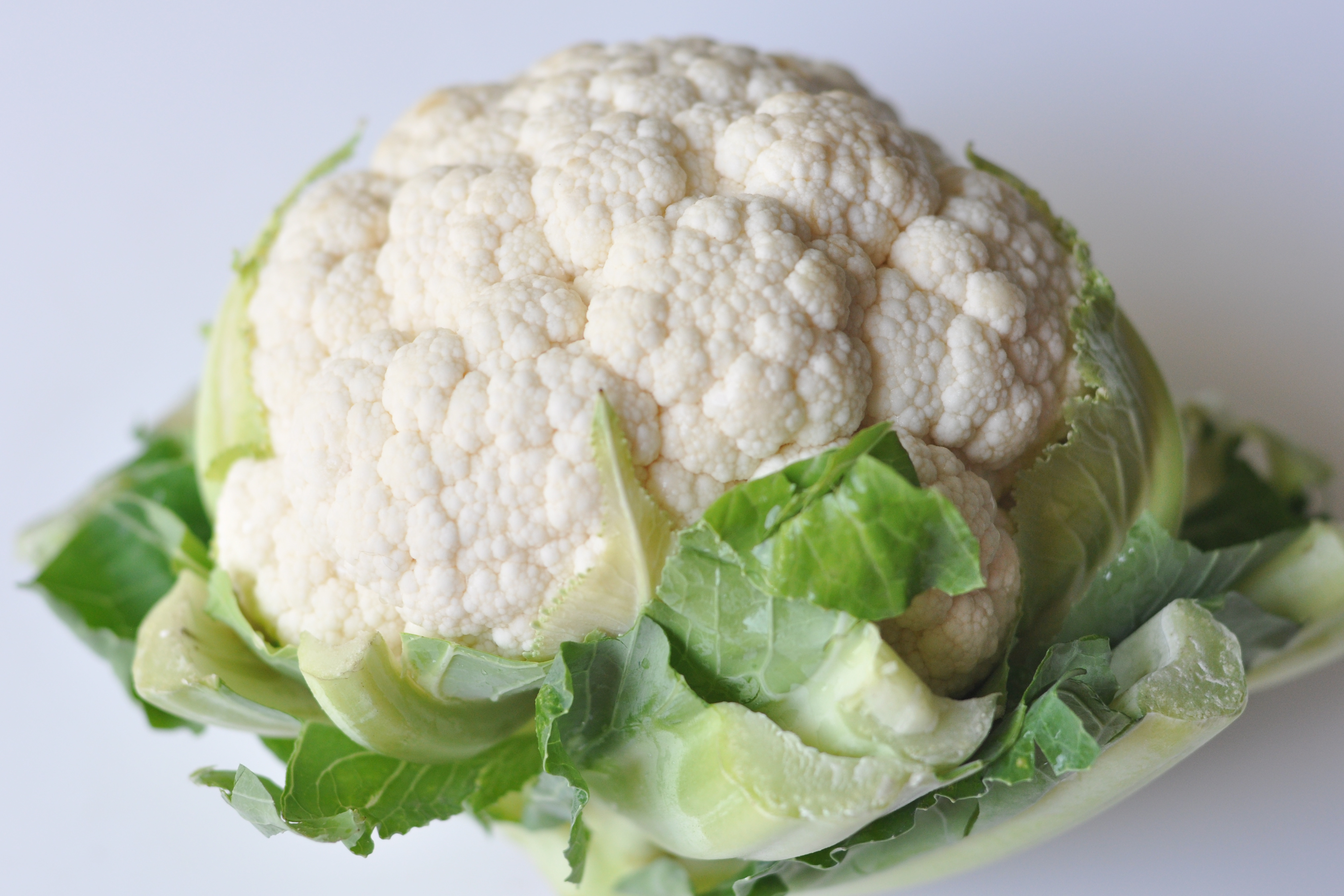 (photo: www.nutritiouseats.com)
Ingredients
1 large head of cauliflower, broken into bite-sized pieces
2 tblsp olive oil
2 cartons of vegetable broth
parmesan cheese
basil, oregano, red pepper flakes, salt, pepper, maybe a little garlic
Instructions
Preheat the oven to 350 degrees.
Mix together the olive oil and spices. Pour over the cauliflower and mix well.
Roast the seasoned cauliflower for about 45 minutes.
Boil the cauliflower in the vegetable broth until the cauliflower is soft. Place 1/2 of the cauliflower mixture in a blender and puree. Mix the soup back together and blend the remaining 1/2.
Serve topped with parmesan cheese and tasty bread!
Be sure to "LIke" greenmomster on Facebook!