Here's the perfect meat-free Friday meal – super easy and super tasty. The pasta recipe is adapted from
Michael Symon's 5 in 5
. Saute some kale and red bell peppers in olive oil and garlic for the perfect side dish!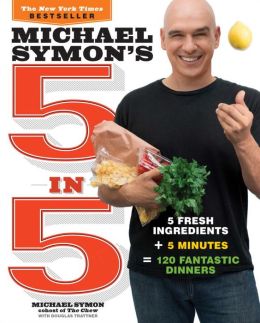 Ingredients
salt and pepper to taste
1 lb dried spaghetti
1/4 cup olive oil
about 4 tsp minced garlic from a jar (you could use 8 fresh cloves, too)
1 tblsp red pepper flakes
1/2 cup parsley, chopped
1/2 cup grated parmesan cheese
1 tblsp butter
Instructions
Cook pasta and reserve 1 cup of cooking water.
Saute olive oil and garlic about 3 minutes. Add red pepper flakes and reserved pasta water. Bring the mixture to a simmer.
Add the cooked spaghetti to the pan and season with salt and pepper.
Remove from heat and mix in the parmesan, parsley, and butter.
Serve with kale on the side – enjoy!