Be sure to "Like" greenmomster on Facebook for all the greenest updates!
It's portobello mushrooms this week! This recipe is adapted from
Michael Symon's 5 in 5
cookbook (I highly recommend treating yourself to a copy of this cookbook!). The main change I made was cooking the mushrooms and onions in a frying pan, instead of grilling – for this method, you can use a little less liquid than the grilling option, but it works well just the same. I made some of the sandwiches with blue cheese and some without for my non-cheese loving family members – still a hit either way!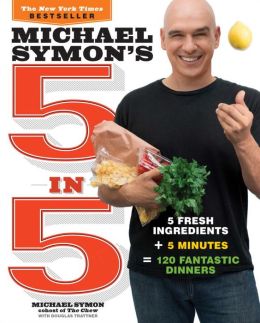 Ingredients
5 portobello mushrooms, stems removed and gills scraped out with a spoon
1 medium red onion, sliced
1/4 cup olive oil
1/4 cup balsamic vinegar
salt and pepper to taste
blue cheese slices
5 burger buns
2 cups arugula or arugula blend
Instructions
Preheat grill or pan
Whisk oil and vinegar together and drizzle over mushroom and onion (if you're using the frying pan, drizzle while the mushrooms and onions are in the pan so that you can cook using the liquid). Season with salt and pepper.
Cover and cook mushroom and onions for about 3 minutes. Flip and cook another minute or so (until mushrooms are soft).
If you're using the frying pan, remove mushrooms with a slotted spatula. Place mushroom on roll and top with cheese and arugula.
Enjoy!