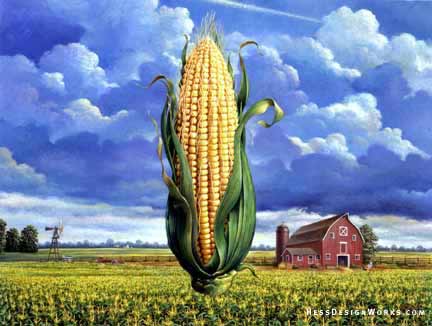 hessdesignworks.com
As promised, the perfect side for last week's chili -- Phil's Cornbread! Make more than you think you'll need -- this is a crowd-pleaser!
Corn Bread
1 ½ cups flour (all purpose white for really fluffy corn bread; ½ white, ½ wheat for a little heavier, but healthier)
1 cup sugar
½ cup cornmeal
1 tbsp baking powder
½ tsp salt
1 ¼ cups milk
1 large eggs, lightly beaten
1/3 cup veg oil (you can also use canola)
3 tbsp melted butter
1) Sift together the flour, sugar, cornmeal, baking powder, and salt
2) In a separate bowl, mix together milk, eggs, oil, and butter.
3) Add liquid to solid and mix well
4) Pour into a greased, 9x9 inch pan and bake at 350 degrees for 35 minutes, or until a knife inserted into the center of the pan comes out clean.